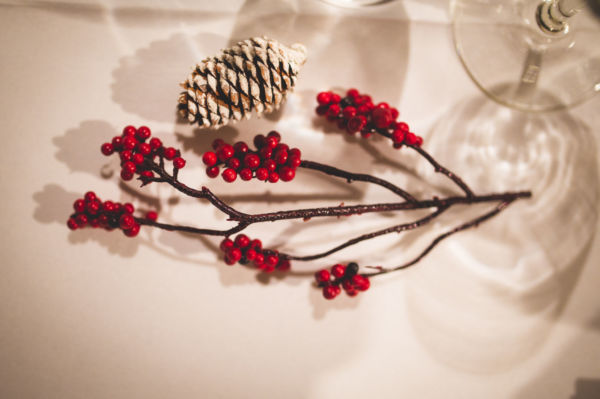 10 Nov

Brink of Brilliance Holiday Party Planning Tips

So you want to throw the ultimate festive bash, but don't know where to start? We've got you covered with a few tips and suggestions to help maximize the Yuletide cheer!

Start with simplicity. People tend to overthink the details. If you've got a great guest list and food and drink to go around, you're off to a great start! Tack on some elegant Christmas tunes, and you've won the battle. What more do you really need? Well, a whimsical invitation or a creative dress code may bring on brownie points, but they're not essential…

As guests enter, set the tone with some upbeat, festive music. The Michael Buble Christmas album has always been a favourite, but I encourage you to pick a sound that suits your crowd and theme. Another way to kick off the guest experience is with sights and smells. Scented candles and aromatherapy may be the ticket. Think pomegranate, cloves, cinnamon, and vanilla to name a few. Pine branches scattered throughout may provide a light scent, as well as visual ambiance. Beyond the pine branches, keep the decor classy with whites, silvers, and icy blue. Lastly, it may be fun to kick in some nostalgia by letting old-time favourite Christmas shows loop on your TV. After all, who doesn't love the Grinch and Rudolph!

Now, let's talk food. In general, people love food that's simple and approachable – ie. comfort food. How about some mini pot pies or mac-and-cheese served in ramekins, or maybe home-cooked chili? Don't be afraid to get creative with the dishes and presentation. No-one loves the same-old! Another innovative idea is the "deconstructed turkey dinner", where you essentially break up the traditional turkey dinner plate into a variety of appetizers and canapes served separately. Finish it all off with some sweet bites and desserts – a great way to wind down the evening! And one more thought… Should funds permit, it's a great idea to hire a caterer to take the hassle off your hands! No prep, no dishes, no worries.

Who can forget the beverages to be served? Cuddle up to a dark beer, some red wine, or even some wintry cocktails. Bailey's and hot chocolate is always a hit too. For the non-drinkers and our generous designated drivers, be sure to have an array of non-alcoholic versions of the above or other choices. Not everybody can get "festive" on the same night – we need a few responsible bodies in the room!

One last idea to consider is a charity component. Perhaps, entry to the party is gained with a food, toy, or small cash donation. It's a small price to pay for a great party and the fact that you're helping someone in need!

From our family to yours, enjoy the holidays and be safe!