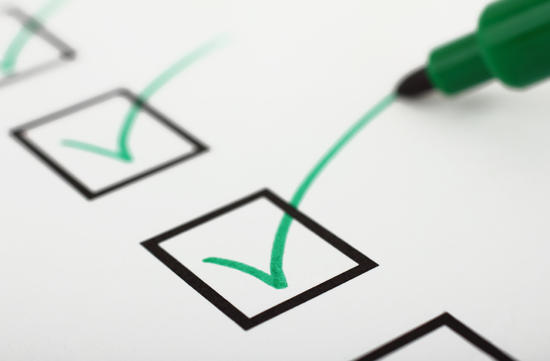 19 May

How To Execute An Event (QUICK EVENT CHECK LIST)

Having a strong team, thorough set of event documents, and clear communication and expectations with all stakeholders (client, suppliers, sponsors, guests, etc…) are important pieces of the event planning puzzle. Mitigating your risk ahead of time and planning for all possible scenarios is also something that cannot be emphasized enough. It is our job as planners to make sure we have our bases covered before event day comes. With that in mind, here are a few tips and suggestions for flawless event production.

1 – Be sure to print all your important documents
Have paper copies of key documents for easy reference (very helpful in our smartphone age and saves squinting or need for longer arms).  Here are a few essentials:
Full event supply list
Pick-up and delivery schedule
Staffing and volunteer schedule
Event layout
Run of show
There are many more and every planner has their own systems and processes, but there are fairly industry-standard.
2 – Take yourself out of the mix
In theory, your event should run itself without you being there. Staffing, volunteers, and suppliers should be well-equipped with enough information and training to execute the entire event without touching base with you. That said, you'll obviously be on-site to deal with any major issues should they arise, but you don't want to make yourself critical to any area or role in particular.
3 – Outsource your deliveries
As much as possible, try to get suppliers and/or a delivery company to take care of your transportation logistics, so you can focus on on-site co-ordination and management. If you're constantly having to leave the venue throughout set-up, things can go wrong and the event may not come together in a way you had envisioned.
4 – Get an event assistant
When you're flying around on event day, it's hard to manage phone calls, texts, e-mail, and take care of last minute details. Having an assistant to help with the fine details is a great way to stay focused on the overall vision, execution, and in most cases, the client.
5 – Don't forget the necessities
Getting caught up in the moment may make you forget about the essentials in life. Always have water on hand and some snacks to get you by. Meals are also important, so factor them into your day. Lastly, make a point of taking a few moments out of the day to just step back, take a breather, and soak it all in. You're doing great work and you should embrace it while enjoying the journey!
6 – Cell phone charger
You CAN'T forget that! Without overstating the obvious, your smartphone is your connection to the client, suppliers, staff, volunteers, and more. It's not overly useful if the battery is dead, so plan accordingly!
So there you have it…