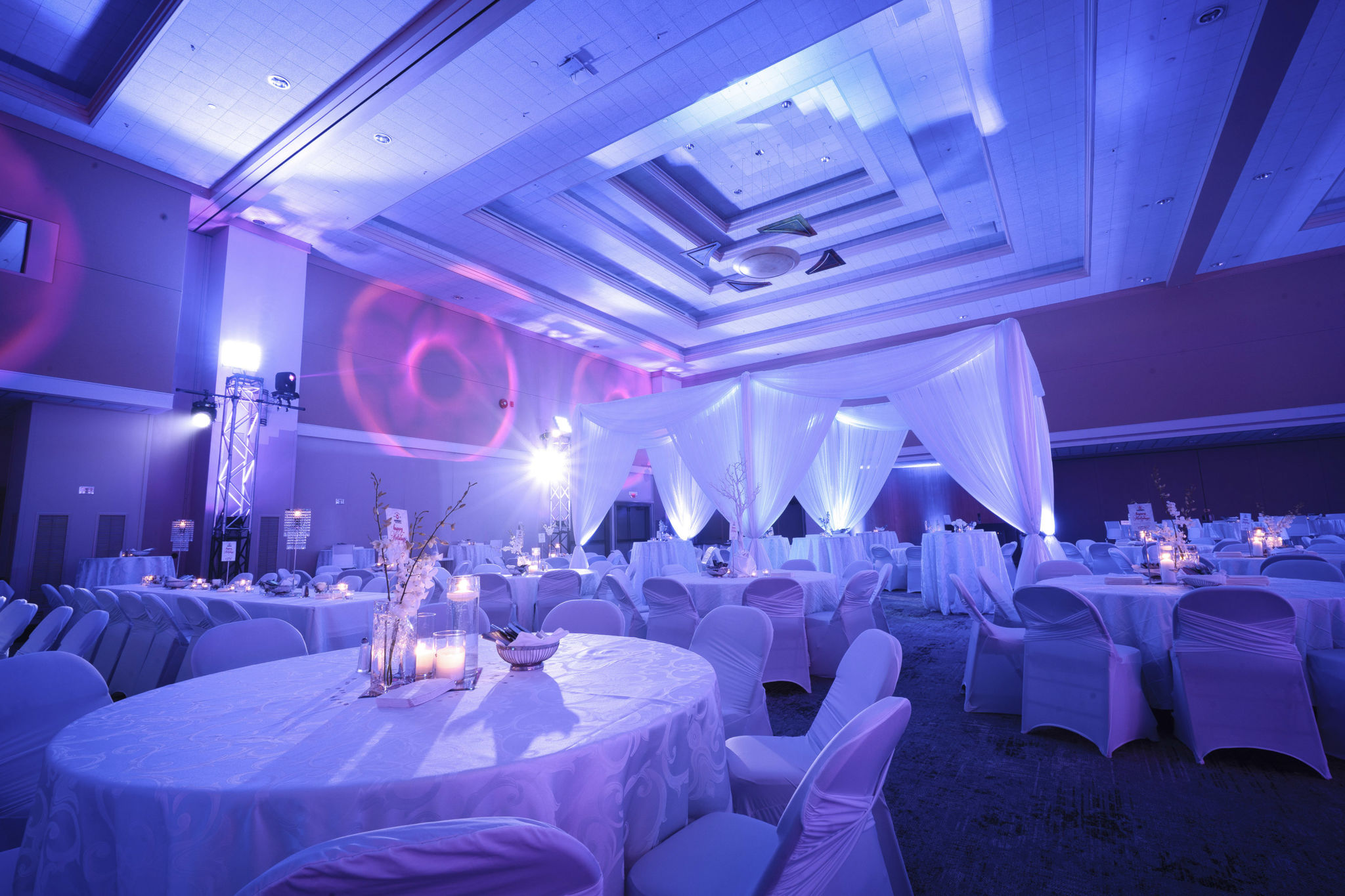 14 Jan

Keep It Simple in 2020

In the spirit of the New Year, we wanted to talk about one of our mottos when it comes to events – Keep It Simple. So often at events, whether it be a birthday party, corporate gala, social gathering, or the like, the focus of the event (and quite honestly, the budget) gets spread so thin that no particular part or element of the event stands out. We believe that the best way to create a memorable event for yourself and your guests is to focus on three grounding pillars – great food and beverage, stunning decor, and exciting entertainment.

When it comes to food and beverage, the most important things to consider are – who are your guests and what kinds of food/drink will be approachable and enjoyable for them, and what style of service suits your event and venue. In terms of food style, we like to make sure that not only are there items on the menu that will satisfy any dietary restrictions of the guests, but also a couple of "comfort" food items that will make people smile. Food should be fun, and what is more fun than building your own custom bowl of mac n' cheese at a food station? Food service is also important. Are you hosting a sit-down dinner, hand-passed canapes, or a food buffet? Each of these options requires a different logistical plan that you will want to iron out to ensure smooth service for your guests. Living in Victoria, we have a wealth of options for locally crafted spirits, beer and wine, so bring a taste of the community to your event by choosing to stock your bar with local drinks. And to bring your event to the next level, you may want to incorporate a signature cocktail (or mocktail), or dessert – something that is specific to your event and will leave a lasting impression on your guests.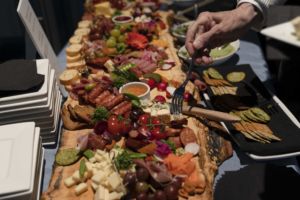 Nothing offers a greater impact on the design of an event than the lighting that you choose to incorporate. At many of our events, lighting is one of the first costs that we take in to consideration when looking at a budget breakdown. The amount that you put towards quality equipment, and experienced staff, will have a major return on your investment. Lighting choices set the mood for your event; a space can be completely transformed when you add in uplighting, a coloured wash across the room, or moving lights on the walls.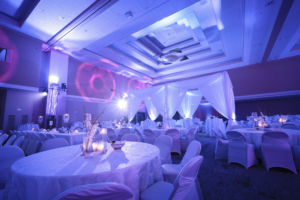 In addition to lighting, the areas of décor that can have the biggest impact are definitely beautiful table linens, candles (always with a real flame, never electric tea lights – see last month's blog for more on that), and choice pieces of furniture. If you have a limited décor budget, a beautiful linen on your tables can be a show-stopper in itself. Like lighting, linens can set the tone of your event – from elegant and classy, to vibrant, or even subdued. If you set a good base with your linens, everything else that you can add is like embellishments on a cake. Any effort that you put in to selecting your candles, floral arrangements and table settings will be elevated by the linen that you choose.
Furniture and seating options are another important part of any event. A class sit-down meal will obviously require a dedicated seat for each guest, but if you are hosting a cocktail-style reception where guests are encouraged to mingle with each other and explore the venue, you will be able to cut the number of seats back quite a bit. Even in this scenario, we always recommend having a number of seats available for your guests to rest and take a load off – barstools around high top tables are a great option, or a simple lounge area around the perimeter of the room – whatever it may be, keeping your guests happy and comfortable is key!
Finally, we think it is important to focus on entertainment and programming at your event. A live band brings a special something to any event, but if you intend to have them playing during a meal, make sure that the tone and volume are such that your guests are still able to carry on a conversation. If you plan to have speeches as a part of your programming, we recommend keeping them short and sweet so that you don't bore your guests. And having an unexpected performance or attraction at your event is sure to please – for example, we recently had a close-hand magician at one of our events, and the guests couldn't get enough!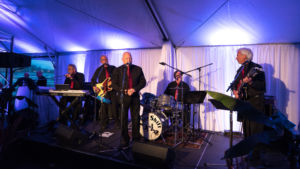 There are plenty of other elements that go in to the design of a social event, but we believe that if you nail these areas, your guests will leave with wonderful memories. Event planning can be complicated, and sometimes you can get lost in the details – but if you keep it simple, you can't go wrong!
– Steph & Aidan