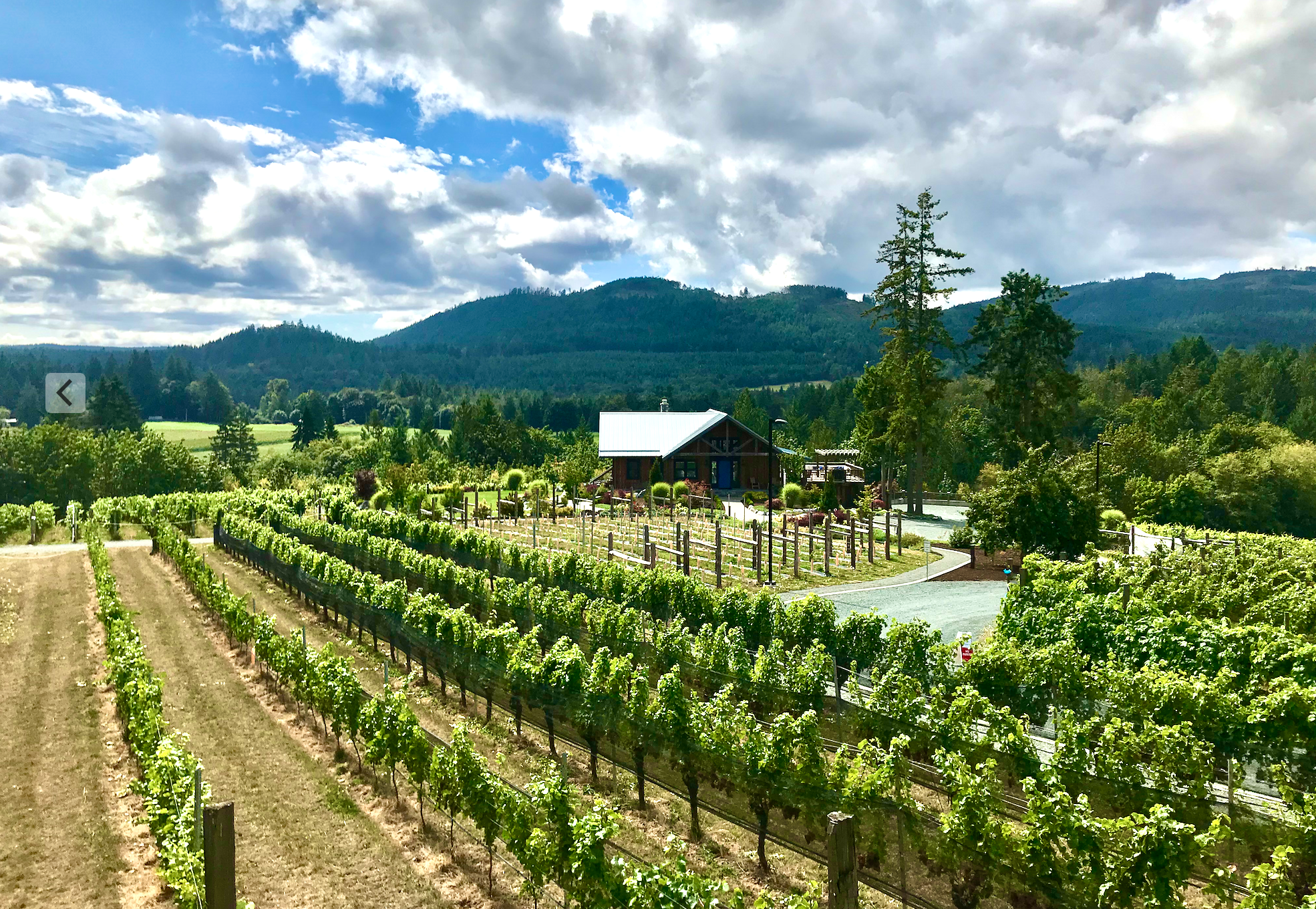 12 Mar

Thinking of Booking a Unique Venue?

Every once in a while, we will work with a client who knows that they want to host an event, but have no idea where they want to hold it. Venue selection is the first step in a long journey of planning an event, and literally sets the scene for everything that follows. Sometimes finding a venue that fits the needs, vision, and budget of the event can be challenging – but we like to say, "challenge accepted!"

As we have shown in previous posts, our events have spanned the venue horizon from an empty aircraft hangar, to a conference centre, to an intimate private home. Each venue poses its own challenges, and boasts its own benefits. While a banquet hall may be able to provide you with a lot of the rentals that you may need, sometimes you are limited by strict rules and regulations around service style. A "blank slate" venue, such as an aircraft hangar, may allow you more flexibility in service and design, but you are often working from the ground up in terms of rentals and infrastructure, which can be both costly and time-consuming.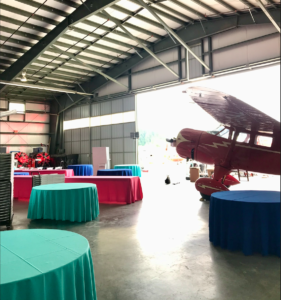 When it comes to an "out of the box" venue suggestion, we first start by consulting our comprehensive list of local (and surrounding) venues, sorted by capacity and type. We track everything from galleries, to restaurants, farms, arenas, rooftops, yachts, and more! The most important question is of course, how many guests do you anticipate having at your event? Does the venue you have your eye on have enough space to host everyone? Then, we start to think about what rentals and equipment will need to be brought in, and how to elevate the natural offerings of the venue to make it unforgettable.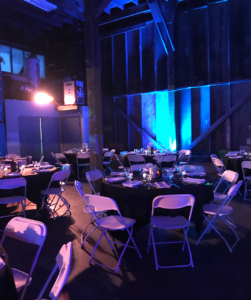 There is something really wonderful about taking your guests to a place they have never been before. Perhaps they have never even heard of your venue, or haven't been there in person before – a unique venue will create intrigue and buzz around your event before it has even begun. Even if your guests have been there before, there are countless ways that you can make it a new and exciting experience for them – change up the layout to introduce a reveal, add interactive food or drink stations, or curate a list of original activities – creativity and possibilities really open up when you are working with a unique venue. And be sure to let the venue speak for itself – if you choose say, a winery for your event, your guests will undoubtedly want to explore, and what is more beautiful than a stroll through the vines under the stars?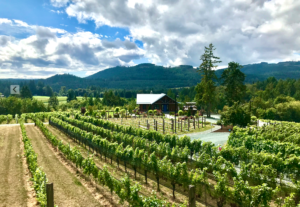 – Steph & Aidan