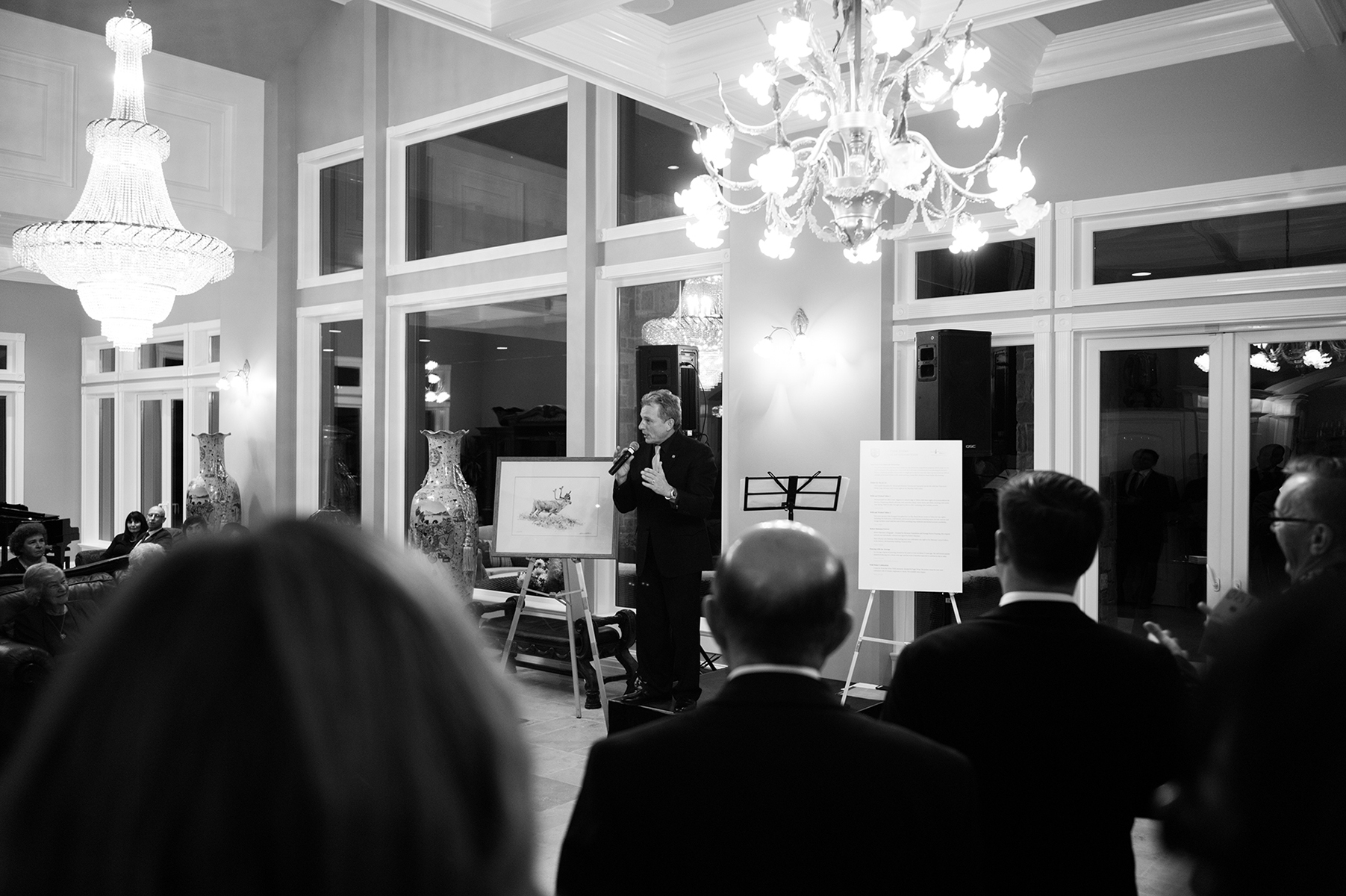 02 Feb

"House of Distinction I" – The Dawn of a New Gala

As many of you know – and many of you may not know – Brink Events set out to create a new "type" of gala about a year and a half ago. The journey was filled with challenges and obstacles, as any new endeavour would be, but the end-product defied all expectations. "House of Distinction I" not only met ambitious targets, but it blew them out of the water.

Now, here's a little bit of back story… Our small event design agency is well-known for creating unique fundraising events for charities and non-profits. Our approach is to choose a non-traditional venue such as an airport hanger or a museum. We like to distance ourselves from the traditional seated dinner in the hotel. This facilitates  more flexibility and creativity with respect to the marketing and design of the event while helping to minimize costs with the elimination of exclusive suppliers.

In essence, we're talking about a more compelling guest experience and more money in the pocket of the charity when compared to more traditional gala events – unquestionably two of the biggest success factors with any charity fundraiser.

Having done these for many years now, we've almost run out of unique venues in our city. Almost every venue has been seen by guests of one event or another. So, where can you find an elusive, breath-taking venue that guests have never seen before, but they crave to catch a glimpse of? Multi-millionaire dollar residences, of course.

Private residences and penthouses are the last frontier of event venues. For the most part, the typical event venues have been seen and done. But those stunning residences you may drive past on that oceanview road or that glorious penthouse you see way up in the sky present a very appealing case when it comes to events. The House of Distinction event series plans to capitalize on that.

As noted on the website:
House of Distinction is an intimate and exclusive event series that allows invited guests to support charity whilst enjoying the grandeur of stunning homes. The social series twists the traditional charity dinner into a unique and captivating evening full of lustre. Experience the renaissance of the 'art of the social'.
This modern-day take on the old school private supper is black and white in more ways than one. The branding is simple, yet elegant. There is no social media, no press coverage, and no photography of guests. Invitations are wax-sealed with the House of Distinction emblem, and hand-delivered or sent via mail. You must be invited to be able to purchase tickets. And as you can imagine, black tie is the dress code.
What can guests in terms of event experience?
Private pre-event Champagne reception
Full-service limousine transportation
Stunning, multi-million dollar residence as the venue
Reception-style dinner with world-class delicacies, canapés, and food stations
Full complimentary bar service including signature cocktails, scotch tasting, craft beer, and premium wines
World-class entertainment including opera and symphony
Hosting duties provided by a celebrity MC
Prominent, invite-only guestlist
Exquisite live auction packages
"House of Distinction I"
The first House of Distinction event took place on Saturday, October 24th 2016. The charity of choice was the Victoria Cool Aid Society and the venue was the breath-taking homes of the Andersons' – a 10,000 square foot palace with spectacular views of the inlet, helicopter pad, infinity pool, 2 theatre rooms, and a wine cellar among other amenities. Guests were treated to a one-of-a-kind experience including Champagne reception, limo transportation, red carpet entrance, floral designs, a Korean barbecue station, a risotto station with fresh seafood, four signature cocktails, scotch tasting with the Glenlivet brand ambassador, jazz trio, live opera performance, special live auction, and much more.
The experience proved to be a massive success with guests, and feedback was very positive. Almost all indicated that they would attend a future House of Distinction event and would likely recommend the event series to others. Most importantly though, the gala event ended up raising over $72,000 after costs for the charity, eclipsing the initial target by almost double. For a glimpse of the inaugural fundraiser, check out the event photos posted on the website.
This is only the beginning and we have much bigger aspirations. Beautiful homes and charities in need exist in every major city in the world. The concept of House of Distinction can work in any market. With that in mind, we plan to strengthen the foundation and expand the event series to other cities – starting with the Canadian hubs. Watch for updates as we continue our quest to reinvent the gala and help deserving charities.